FINANCIAL SERVICES
We offer you the best banking solutions designed for every need throughout the life of your startup, from the first few months to its consolidation. In addition, we also have banking services for other players in the ecosystem such as accelerators, investment funds and business angels.
Risk indicator applicable to all current accounts
This number indicates of the product risk, with 1/6 being the lowest risk and 6/6 the highest risk.
Banco de Sabadell, SA is a member of the Spanish Deposit Guarantee Fund for Credit Institutions. The maximum amount currently guaranteed by this fund is € 100,000 per depositor.
OUR PRODUCTS
Specialized products for startups and scaleups
You will have a BStartup account and a banking services pack that adapts to the growth of your business, including the most common services used by growth-stage companies. We also offer:
Services for startups, scale ups
and VC funds

Advanced payment of grants and issuance of guarantees
At BStartup we have agreements with the most active government agencies, as well as liquidity management tools to meet unexpected liquidity needs during the development of a project financed through a public agency.

Support and guidance in investment rounds
At BStartup, we know that capital increase processes require specific banking services for startups, which is why we help you manage these processes without neglecting the company's business.

Capital Call
We offer VCs short-term credit solutions to maintain liquidity without losing investment opportunities, while receiving capital from their limited partners.
International business
We offer you Banco Sabadell's experience in the global market to help you carry on your business around the world. As well as the tools to do so: international financing, collections and payments, letters of credit and guarantees, currency hedging***, foreign trade guide, Tax ID for selling, FOB for purchasing, or international consulting.
For currency hedges, you have at your disposal the key investor information documents, whose purpose is to provide a clear, simple and concise description of the characteristics of the product that you can purchase.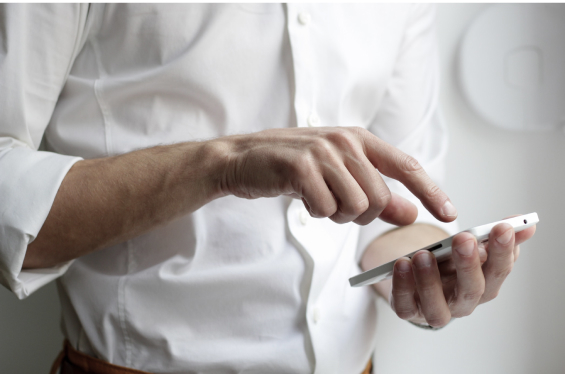 DO YOU STILL HAVE QUERIES?
Contact us
Tell us the reason for your inquiry and one of our advisors
will contact you shortly

*PAYCOMET, S.L.U. (hereinafter PAYCOMET), with Tax ID Number B95842522, is a Spanish payment entity incorporated in Bilbao, on April 14, 2016. It is authorized as a payment institution by the Ministry of Economy and Competitiveness and is subject to the supervision of the Bank of Spain and the Executive Service of the Commission for the Prevention of Money Laundering and Monetary Infractions. It is duly registered in the Special Registry of Payment Institutions of the Bank of Spain under number 6874. Its registered office is located at Calle Camino de Valladolid, 2, Local, 28250 Torrelodones, Madrid.
PAYCOMET safeguards funds received from payment service users or through another payment service provider in accordance with the procedure set forth in Article 21.1 a) of the Royal Decree-Law on payment services. Specifically, such funds are at no time commingled with the funds of any individual or legal person who is not a Payment Service User on whose behalf the funds are held and, in the event that they are still in PAYCOMET's possession and have not yet been delivered to the payee at the end of the working day following the day on which the funds were received, they are deposited in a separate bank account at a credit institution held by PAYCOMET, called "customer balances", under the terms set forth in Article 16.2 of Royal Decree 736/2019 of December 20, on the legal regime of payment services and payment institutions. Pursuant to Article 21.1 a) of the Royal Decree-Law on payment services, the payment service users as holders of the funds have the right of withdrawal in respect of said account, in accordance with bankruptcy law, for the benefit of the payment service users, with respect to possible claims of other creditors of PAYCOMET, in particular in the event of insolvency.
**CL BStartup is an insurance policy from AXA Seguros Generales, S.A. de Seguros y Reaseguros, with Tax ID no. A60917978, registered in the Mercantile Registry of the Balearic Islands under Folio 63, Volume 2325, Page PM-61041, 2nd entry, and in the DGSyFP registry under code C-0723. The insurance broker is BanSabadell Mediación, Operador de Banca-Seguros Vinculado del Grupo Banco de Sabadell, S.A., Tax ID no. A03424223, domiciled at Avda. Óscar Esplá, 37, 03007 Alicante. Registered in the Mercantile Registry of Alicante and the Administrative Registry of Insurance and Reinsurance Distributors of the DGSyFP under code no. OV-0004. You can view the insurance companies with which BanSabadell Mediación has entered into an insurance agency contract at: www.bancosabadell.com/bsmediacion. Civil liability insurance has been taken out in accordance with the provisions of the regulations governing the distribution of private insurance and reinsurance currently in force at all times.
***There is an exchange rate risk, i.e. the possibility of incurring losses on transactions due to a change in the exchange rate of foreign currencies when the transactions have been carried out in a currency other than that of the transaction settlement account.