PAYCOMET, by Banco Sabadell. Experts in payments and digital business
Want to know more about PAYCOMET?
PAYCOMET
Innovation in payment technology
PAYCOMET is Banco Sabadell's advanced payment platform. We have a team of payment experts who know first-hand the needs of startups and technology companies like yours.
Who is it intended for?
For startups and digital-based companies that need an advanced payment solution with specialized support.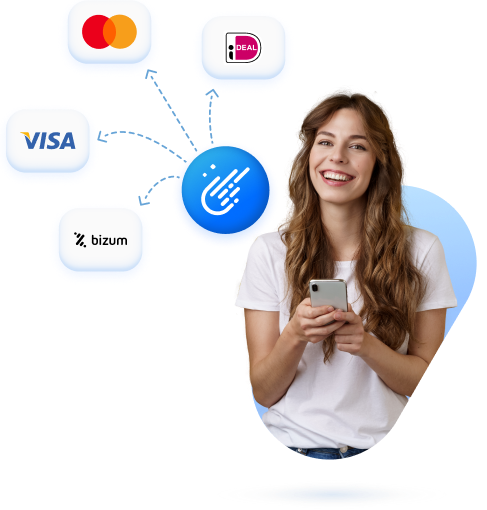 PAYCOMET
Sell wherever and whenever you want
Breaks down the barriers between the physical and online channels.
Puts the customer at the center and lets them decide where, when and how to pay. Gets unified data from all channels.
We are developers and we speak your language. See documentation for all integration methods and programming languages. Plugins always up to date.
1-click payments, tokenization
Improves user experience and reduces friction during checkout: offers 1-click payments thanks to tokenization and an optimized two-factor authentication process.
Accepts payments with all guarantees without compromising conversion. Reduces fraud and avoids authentication frictions. PCI-DSS Level 1 platform, PCI-PIN and optimized for PSD2 compliance.
Open your business to the world. Accept international payment methods and multiple currencies and take advantage of the DCC currency conversion service.
We provide you experts in payments and digital business to assist you in a personalized way. We understand business and technology.
PAYCOMET
Flexible and scalable payment solutions
The perfect solution for every shopping experience. Offers your customers the possibility to pay from any device and channel. Our solutions are designed to help you improve conversion by optimizing the payment experience.
Online sales, platforms, apps, social networks.
Telephone sales, call center collections.
Face-to-face sales: Android POS terminals for retail, catering, transportation, events, energy…
Omnichannel sales: combining e-commerce and face-to-face sales in a single platform.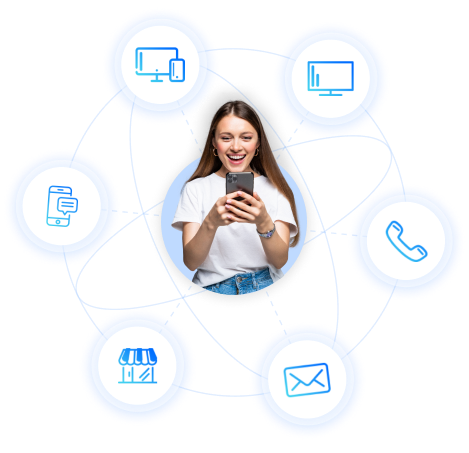 Advanced Virtual POS
The best online experience
Payments by link or QR
Agile, secure and flexible
Telephone collections
without sacrificing security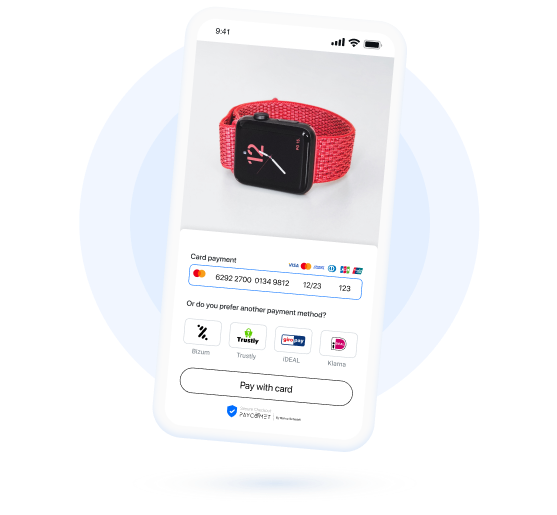 PAYCOMET
Much more than a payment gateway
Tokenization, 1-click payments…
Offers the best user experience at the time of payment. Reduces friction and increases conversion across all channels thanks to a fully customizable and constantly optimized integration.
Data-driven decisions
Turn your payment information into a powerful decision-making tool for your business.
A solution for every business
We have payment solutions and specialized teams who understand the needs and complexity of any digital business.
Subscriptions, reservations,
recoveries, ticketing…
Collections in marketplace
and digital platforms
Fraud control
without losing conversion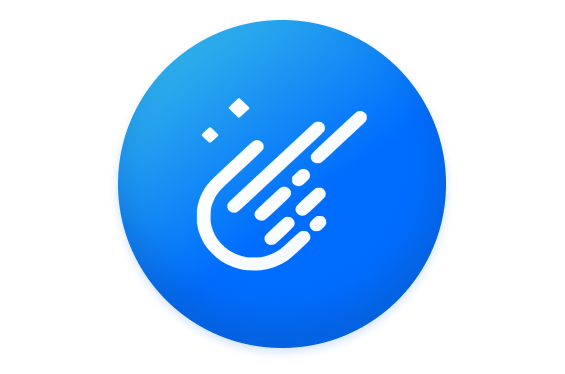 Discover all about PAYCOMET
PAYCOMET is much more than a payment gateway. Discover now all the payment solutions and services for startups and digital business. Insert the BSTARTUP coupon in your contact form and get preferential conditions.


Go to PAYCOMET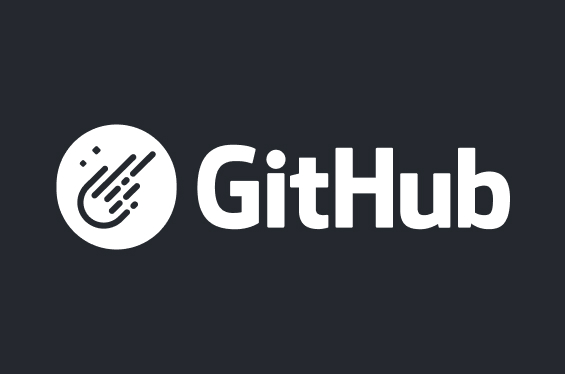 DOCUMENTATION PORTAL
Integrate in 3, 2, 1
GIT repositories, payment modules and examples to integrate PAYCOMET. Integrate with Composer, CocoaPods, Maven, Swagger or directly via GET, XML, GET and JS.
View documentation
PAYCOMET
4 steps to scale your business
Analysis
A payment and digital business expert will analyze your project and propose the best solution.
Proposal
In less than 24 hours we will send you a proposal tailored to your needs.
Integration
In parallel, try out PAYCOMET in a test environment: start integration and online onboarding.
Increase sales
And that's it. In just a few days, even hours, start selling and scaling your business.

Advantages BStartup + PAYCOMET
As a BStartup client, get preferential conditions in PAYCOMET contracting.
Go to the PAYCOMET website, fill in the contact form and enter the code "BSTARTUP" in comments. An expert will contact you in less than 24 hours and you will benefit from preferential conditions.
"PAYCOMET, S.L.U. (hereinafter PAYCOMET), Tax ID Number B95842522, is a Spanish payment entity established in Bilbao, on April 14, 2016. It is authorized as a payment institution by the Ministry of Economy and Competitiveness and is subject to the supervision of the Bank of Spain and the Executive Service of the Commission for the Prevention of Money Laundering and Monetary Infractions. It is duly registered in the Special Registry of Payment Institutions of the Bank of Spain under number 6874. The registered office is located at Calle Camino de Valladolid, 2, Local, 28250 Torrelodones, Madrid.
PAYCOMET safeguards funds received from payment service users or through another payment service provider subject to the procedure set forth in Article 21.1 a) of the Royal Decree-Law on payment services. Specifically, such funds are at no time commingled with the funds of any natural or legal person who is not a Payment Service User on whose behalf the funds are held and, in the event that they are still in PAYCOMET's possession and have not yet been delivered to the payee at the end of the working day following the day on which the funds were received, they are deposited in a separate bank account at a credit institution held by PAYCOMET, called "customer balances", under the terms set forth in Article 16.2 of Royal Decree 736/2019 of December 20, on the legal regime of payment services and payment institutions. Pursuant to Article 21.1 a) of the Royal Decree-Law on payment services, "the payment service users as holders of the funds have the right of withdrawal in respect of said account, in accordance with bankruptcy law, for the benefit of the payment service users, with respect to possible claims of other creditors of PAYCOMET, in particular in the event of insolvency".
Ask for information
Fill in the following form and one of our specialized account managers will contact you shortly.
Estas solicitando información del producto:
Payment advanced platform: PAYCOMET
We will contact you as soon as possible.
This site is registered on
wpml.org
as a development site.