EQUITY INVESTMENT: BSTARTUP10
BStartup 10 is one of the most active investment vehicles in
Seed Capital in Spain. Since 2014 we have invested in more
than 65 startups such as Redpoints, Signaturit and Exoticca.
We look forward to hearing about your project. Tell us about it!
We believe in the potential of technology and innovation to transform the economy through the power of startups.
BSTARTUP 10
We would love to hear about your project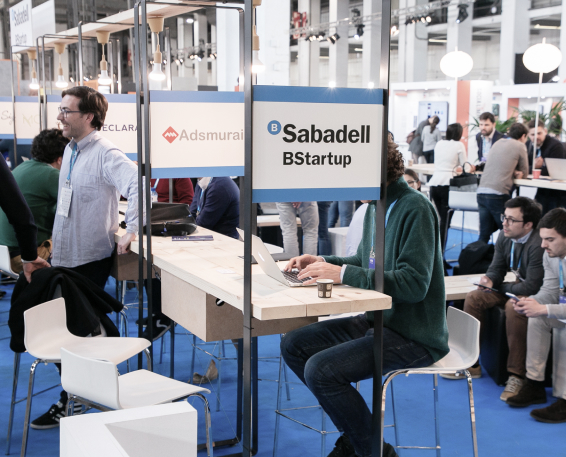 Our investment focus
Seed and early-stage companies, led by entrepreneurs and teams
that are highly committed to their projects.
They are creating digital and technology-based products and services
that are differentiated and have high growth potential.
Ideally with your product or service already in the market with the
first metrics analyzed.
We invest in all types of digital startups
Each year we invest in more than 10 digital and technology startups from all types of sectors or businesses, both B2B and B2C.
For the next investment rounds, Banco Sabadell can continue to accompany you with the Sabadell Venture Capital vehicle.
In addition, BStartup annually launches two vertical calls for proposals with specific requirements:
BStartup Health: for biotech and medtech companies.
BStartup Green: for companies that facilitate energy transition, Industry 4.0, SmartCities and the circular economy.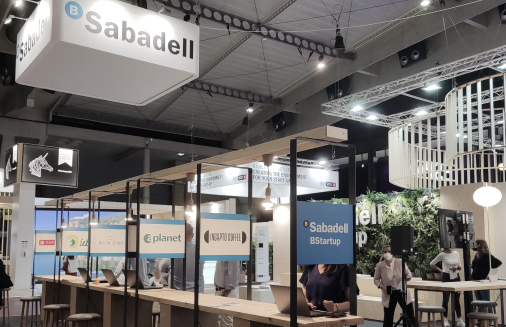 OUR PROPOSAL
What do we offer?
€150,000 investment
Up to €150,000 investment and the incorporation as partners of one of the largest investors in startups in Spain.
Support all the way
Strategic support in the investment and financing processes. External professional hands-on financial and sales strategy services.

Communication actions
Communication and awareness actions.

Network
Access to Banco Sabadell's network.
Additional benefits
Additional benefits derived from important agreements such as the one we have with Amarzon Web Services with important credits and Business support.
Open innovation
Our commitment to internal and external open innovation.