CL BStartup Civil Liability Insurance Excellent protection for your startup
Want to know more about CL
BStartup Civil Liability Insurance?
Coverage of the main contingencies of your startup
We keep the premium the same for 3 years
CL BStartup* insurance offers you specific solutions for your daily needs. So that you are covered for the main contingencies that your startup technology company may need.
Who is it intended for?
To those innovative, recently-created tech-based companies related to innovation and technology.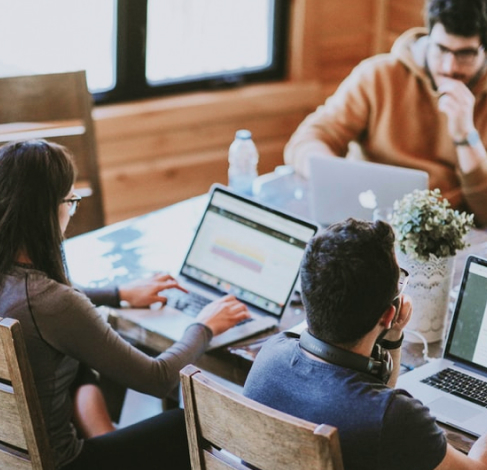 Civil Liability
Main advantages
Covers third-party claims in the event of unintentional breach of the data protection law.
LOPD penalties: in the event of receiving a fine for unintentional breach of the data protection law, you will receive an indemnity for this first penalty up to an amount of €60,000.
CL for computer virus attacks: we cover claims that may be filed against you in the event that, even if you have updated antivirus prevention programs, you damage a third party's computer program with a virus, with compensation of up to €6,000.
CL General: to cover claims for damages caused to a third party in the course of your business.
CL Product: covers claims for damages caused to a third party due to an error or defect in one of the products you market.
CL Professional: coverage against claims from your clients in the event of financial loss or poor advice. We cover you up to €25,000.
CL BStartup Application
If you would like to request this product or have any questions, please contact one of the managers at of our BStartup branches.
* CL BStartup: product aimed at startups and innovative tech-based companies with a maximum of 5 years of existence. The conditions will be maintained for the first 3 years after the policy is taken out (as long as the company has not been in business for more than 5 years).
This insurance policy is from AXA Seguros Generales, S.A. de Seguros y Reaseguros, with Tax ID no. A60917978, registered in the Mercantile Registry of the Balearic Islands under Folio 63, Volume 2325, Page PM-61041, 2ndentry, and in the DGSyFP registry under code C-0723. The insurance broker is BanSabadell Mediación, Operador de Banca-Seguros Vinculado del Grupo Banco de Sabadell, S.A., Tax ID no. A03424223, domiciled at Avda. Óscar Esplá, 37, 03007 Alicante. Registered in the Mercantile Registry of Alicante and the Administrative Registry of Distribuidores de Seguros y Reaseguros of the DGSyFP under code no. OV-0004. You can view the insurance companies with which BanSabadell Mediación has entered into an insurance agency contract on the following website www.bancosabadell.com/bsmediación. Civil liability insurance is taken out in accordance with the provisions of the regulations governing the distribution of private insurance and reinsurance currently in force at all times.
Ask for information
Fill in the following form and one of our specialized account managers will contact you shortly.
Estas solicitando información del producto:
CL BStartup Civil Liability Insurance
We will contact you as soon as possible.
This site is registered on
wpml.org
as a development site.